With over 25 years in the gutter industry, Gladiator Gutters LLC has been providing gutter services to residential and commercial properties in the DFW area with flawless precision and dedication. From simple tasks like repairing a rain chain, to bigger projects like installing a full gutter system for your building, rest assured we are certified and insured to tackle any project!  
Customer satisfaction is our goal! We guarantee that your gutters will be installed or repaired to your specifications and expectations every single time. That's why we provide a 2 year warranty on all new installations. So if you're ready to get started on your gutter project, give us a call, get a free quote and consult with one of our experts at 682-356-8281!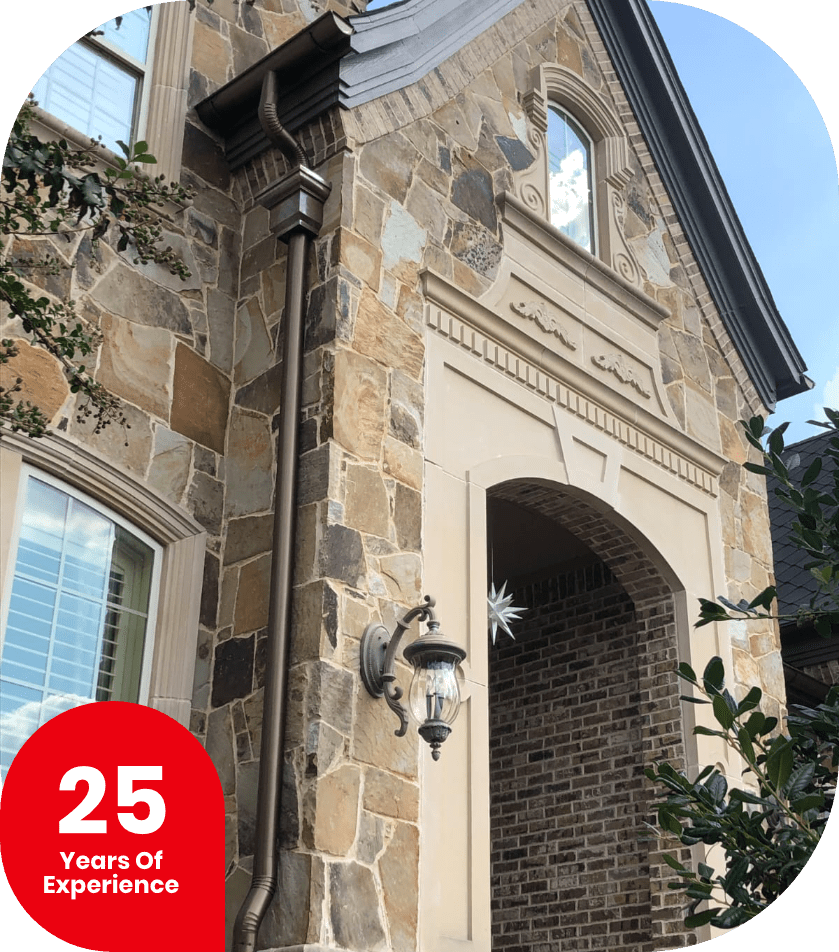 Our special
services for you.
Gladiator Gutters LLC guarantees a 2 year labor warranty on all installations. We use approved aluminum coil, coated on both sides for maximum durability. We also fabricate on site to suit the precise measurements of your home or building.
If you need an experienced, local gutter company that will efficiently help you in a cost effective manner, Gladiator Gutters LLC is the solution! We also provide 24/7 emergency gutter repair services!
Are you looking for an affordable, local gutter cleaning company? We can remove all debris from gutters and downspouts, or if needed, perform a complete gutter and downspout flush for any residential, commercial or industrial gutter system.
During an average rainstorm, your gutters collect a large amount of precipitation. As the channels fill, the water flows into the downspouts. Once it hits the ground there's really nowhere for it to go other than a large puddle unless you have a french drain installed.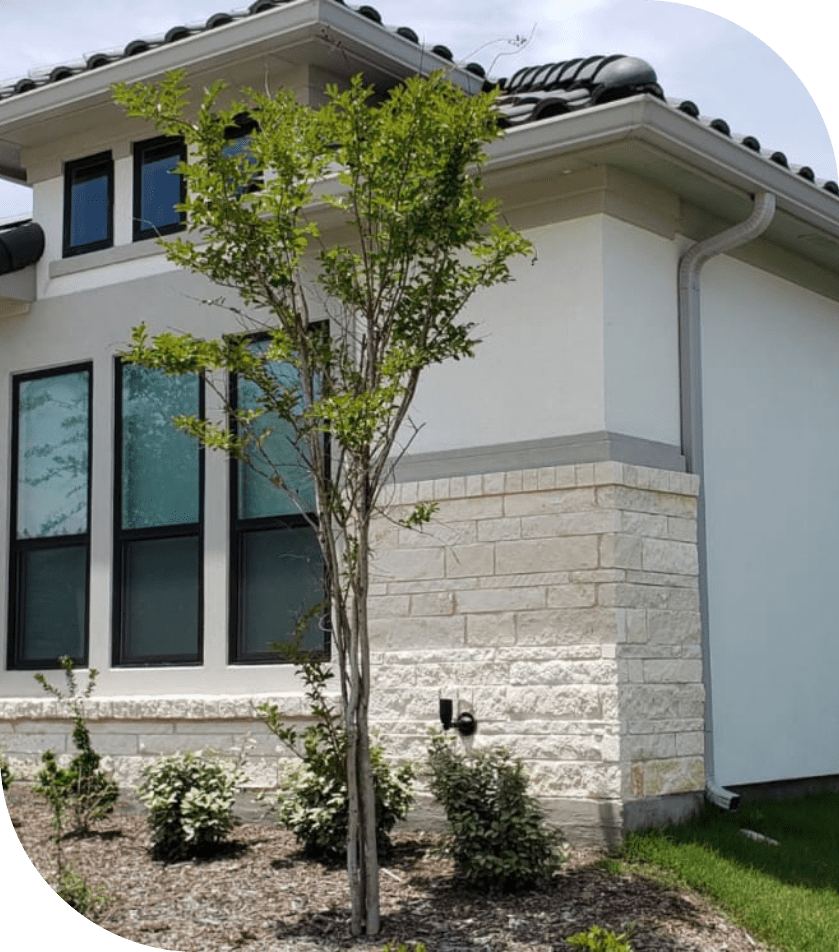 Why hire
Gladiator Gutters LLC?
Gladiator Gutters LLC?
If you're thinking of cleaning, replacing or repairing your home gutters in the DFW area, then Gladiator Gutters LLC is the obvious choice to call! We clean, repair and install any gutter system imaginable! 

See our
Latest Projects
Latest Projects

Our
Testimonials
Testimonials
Just like the installation was excellent the following repair was also. I was pleased with the service and the quickness they had when I contacted about the repairs. Thank you!
They installed the rain gutters and underground drain spout to go under my sidewalk. I am very pleased, their pricing was very competitive and they were very punctual as well.
The professionalism and quality of their work is truly the best I have ever seen, I Love the end results and highly recommend them for any gutter needs you may have.
Company was very prompt with time and job; they had several options on gutter and guided me on color and style. I really recommend it 100%to anyone that needs their gutter repair or replace, they also had great customer service and very polite.
The new gutters on my home were installed quickly and look fantastic. They did a wonderful job!
I found Gladiator Gutters from a Facebook ad. I just completed a major remodel and needed a quote. Luis came out and provided all the details. Job is now complete, and I couldn't be happier. Excellent service and quality work for a fair price. I highly recommend.