The best Residential & Commercial services in the DFW area!
Residential & Commercial Gutter Services
At Gladiator Gutters, we specialize in providing exceptional gutter services for both residential and commercial properties. Our dedicated team of professionals understands the importance of functional and well-maintained gutters in safeguarding your property from water damage. For residential clients, we offer comprehensive gutter installations, repairs, and maintenance, tailored to suit the unique needs of your home. From seamless gutter systems to gutter guards, we ensure efficient water flow and protection against leaks, clogs, and overflowing. When it comes to commercial properties, we deliver top-quality gutter solutions designed to handle larger volumes of water and withstand the demands of commercial buildings. Whether you require gutter replacements, inspections, or preventive maintenance, we have the expertise and resources to deliver superior results. Trust us to keep your residential or commercial property protected with our reliable gutter services.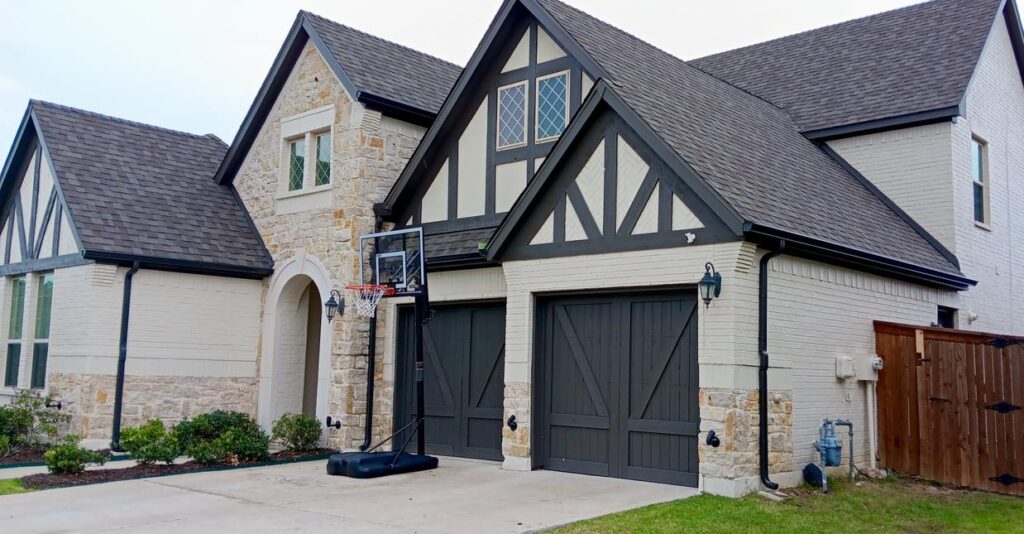 5" , 6" , 7'' K- Style Seamless Gutters
Seamless gutters are a popular choice due to their sleek appearance and superior functionality. Our team of skilled professionals will custom fabricate 5", 6″, 7″ K-style seamless gutters on-site, ensuring a perfect fit and minimal seams. This seamless construction eliminates the risk of leaks and enhances the overall durability of your gutter system. By reducing the number of joints, these gutters provide superior water flow, efficiently diverting rainwater away from your property and protecting its foundation from potential damage.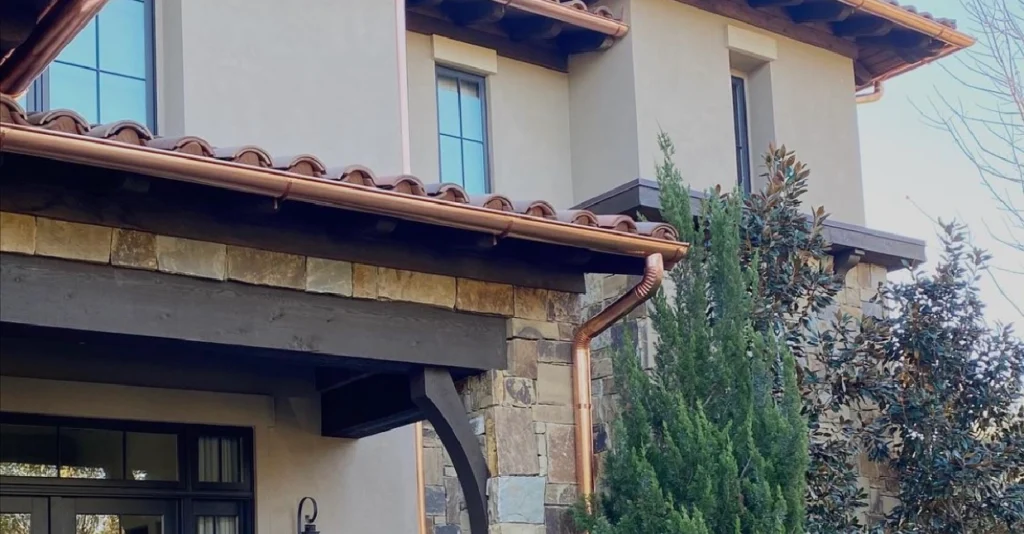 For those seeking an elegant and timeless gutter solution, copper gutters are an excellent option. Renowned for their aesthetic appeal and longevity, copper gutters add a touch of sophistication to any property. Over time, they develop a beautiful patina that enhances their visual charm. Our professionals specialize in copper gutter installations, ensuring meticulous craftsmanship and long-lasting performance.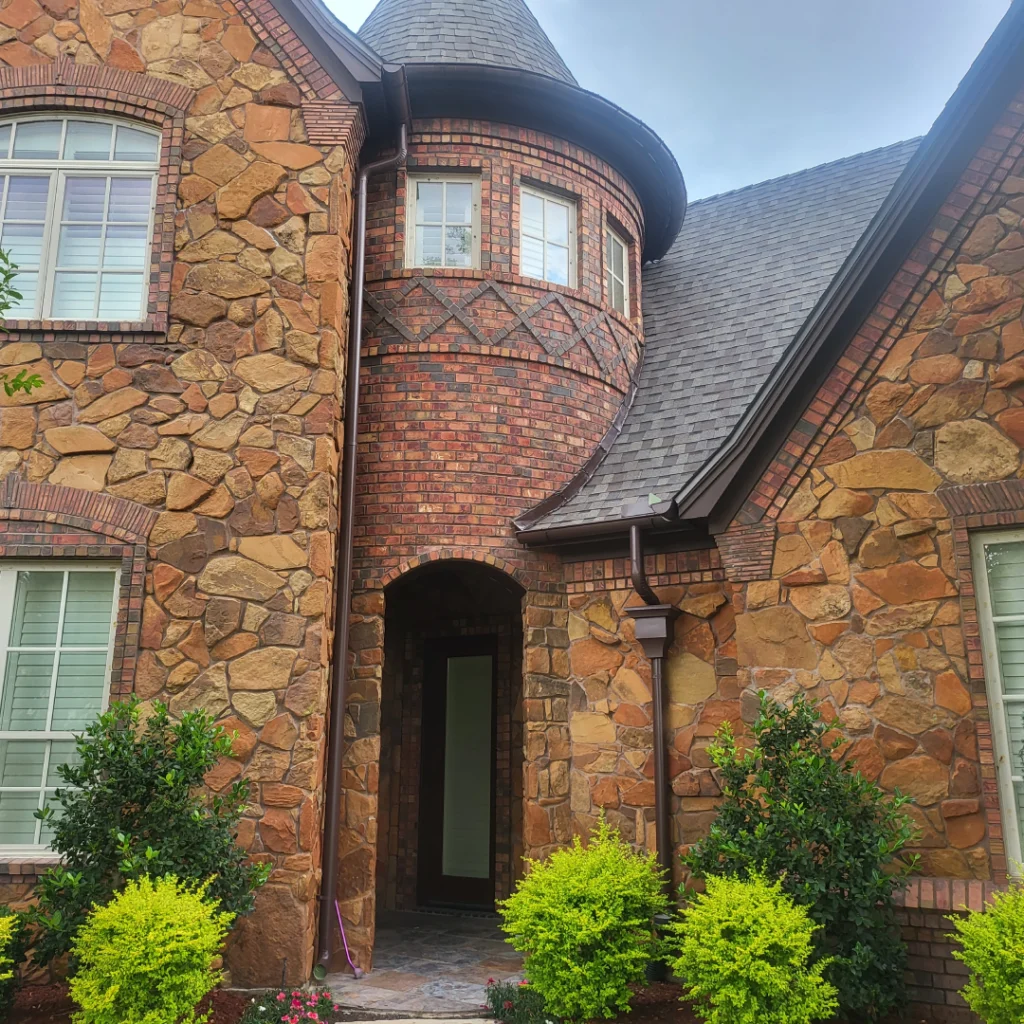 Half round gutters offer a classic and timeless look that complements a wide range of architectural styles. At Gladiator Gutters, we specialize in the installation of half round gutters, providing our customers with a gutter system that combines functionality and elegance. Our half round gutters are crafted from high-quality materials, ensuring durability and longevity. The smooth, curved shape of these gutters allows for efficient water flow, effectively channeling rainwater away from your property and preventing potential water damage. With their open design, half round gutters are less prone to debris buildup, minimizing the need for frequent maintenance.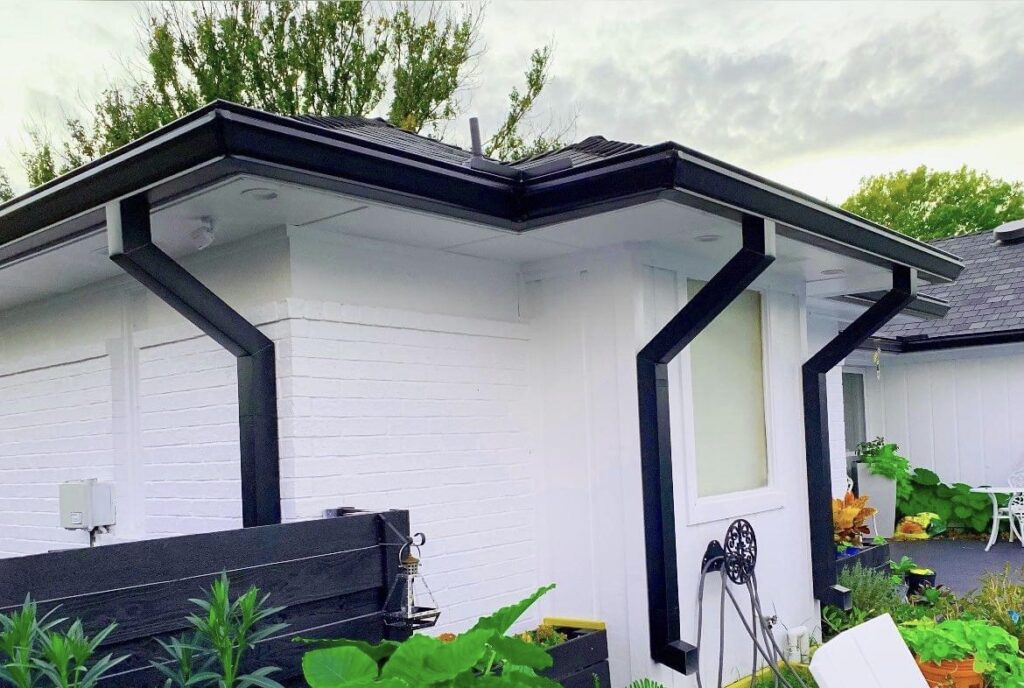 Box gutters, also known as square gutters, are a versatile and efficient option for managing rainwater on your property. Box gutters are typically made from durable materials such as aluminum or galvalume, ensuring longevity and resistance to weather elements. We offer a variety of finishes and colors to match your property's exterior, allowing you to achieve a seamless integration with your overall design.
No matter which type of gutter installation you choose, our team at Gladiator Gutters is dedicated to delivering exceptional workmanship and unparalleled customer service. We take pride in our attention to detail, ensuring that your gutter system is installed seamlessly and functions optimally for years to come. Contact us today to discuss your gutter installation needs and schedule a consultation with our experts.